LaMasters, Teresa | MD, FACS, FASMBS, DABOM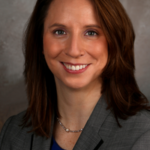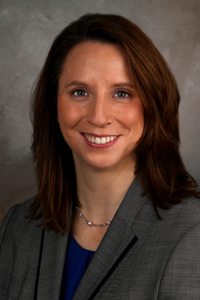 Medical Director Bariatric Surgery
UnityPoint Clinic Weight Loss Specialists
West Des Moines, IA
Biography
Dr. LaMasters received her medical degree from the University of South Dakota School of Medicine in 2001. She completed her residency in General Surgery at the University of Kansas School of Medicine – Wichita in 2006. She then went on to complete advanced training with a fellowship in Minimally Invasive Surgery with an emphasis in Bariatric and Robotic Surgery in 2007 at Stanford University in California. She has additional expertise in medical management of obesity and completed her Board Certification in Obesity Medicine obtaining her DABOM in 2019.
She leads a very busy, successful practice with high quality outcomes and has performed over 3000 bariatric surgeries in the past 14+ years. UnityPoint Clinic Weight Loss Specialists in West Des Moines, Iowa and Iowa Methodist Medical Center an MBSAQIP Comprehensive Accredited Center.
Dr. LaMasters currently serves as a Secretary Treasurer for the Executive Council for the American Society for Metabolic and Bariatric Surgery (ASMBS) and will proceed on to serve as President elect in June 2021 and then President of ASMBS in 2022. She has previously served as the co-chair for the State Chapter Committee and Access to Care Committees for ASMBS. She is the Executive Council liaison for the Diversity and Inclusion Committee, and Public Education Committee for ASMBS. She is Past President of the Iowa State Chapter of the ASMBS.
She serves on the Standards and Verification committee for the MBSAQIP and the American College of Surgeons. She serves as a site surveyor and coach for quality improvement. She is passionate about high quality outcomes and continuous quality improvement. She is an invited expert speaker for surgical and medical treatment of the disease of obesity both in the USA and Internationally.
---