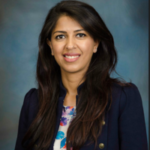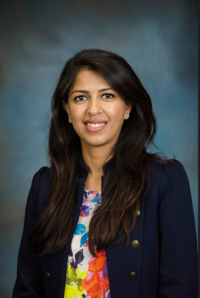 Director of Metabolic and Bariatric Surgery and Surgery Clerkship Co-Director of the Department of Surgery
University of Texas Medical Branch
Galveston, TX USA
Biography
Dr. Sarah Samreen is the Director of Metabolic and Bariatric Surgery and Surgery Clerkship Co-Director in the Department of Surgery at the University of Texas Medical Branch, Galveston, Texas.
Dr. Samreen earned her Bachelor of Medicine, Bachelor of Surgery from the Aga Khan University Medical College in Karachi, Pakistan. She completed her internship in General Surgery at Berkshire Medical Center in Berkshire, Massachusetts and completed her residency in General Surgery at the Geisinger Medical Center in Danville, Pennsylvania. She accomplished her fellowship in Advanced GI, Minimally Invasive and Bariatric Surgery at the University of Nebraska Medical Center in Omaha, Nebraska.
Dr. Samreen's clinical interests include complex esophageal motility disorders including achalasia, GERD (gastroesophageal reflux disease), paraesophageal and hiatal hernias, bariatric surgery, gall bladder disease, inguinal hernias, and ventral hernias. She uses a minimally invasive approach through laparoscopy and robotic surgery.
---